Congrats to our WMS movie pass raffle winners: Abigail Zielonka, Jacob Crisp, and Paison Preston! A special thank you goes out to the Wapa Theater for sponsoring this PBIS prize!




Here's the grand prize winners for the WMS testing attendance incentives. Each student is taking home a chrome book!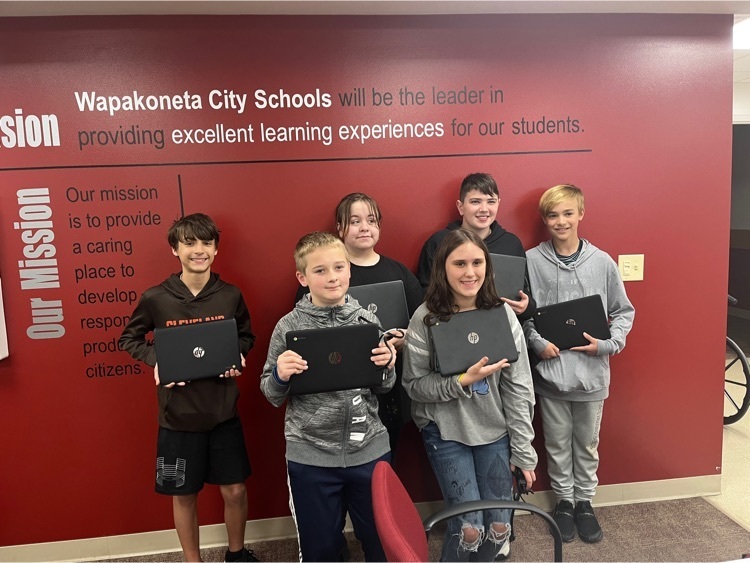 Another Wheel Unfortunate spin at WMS duct tapes Mr. Snyder to the wall courtesy of Scotty Hayes.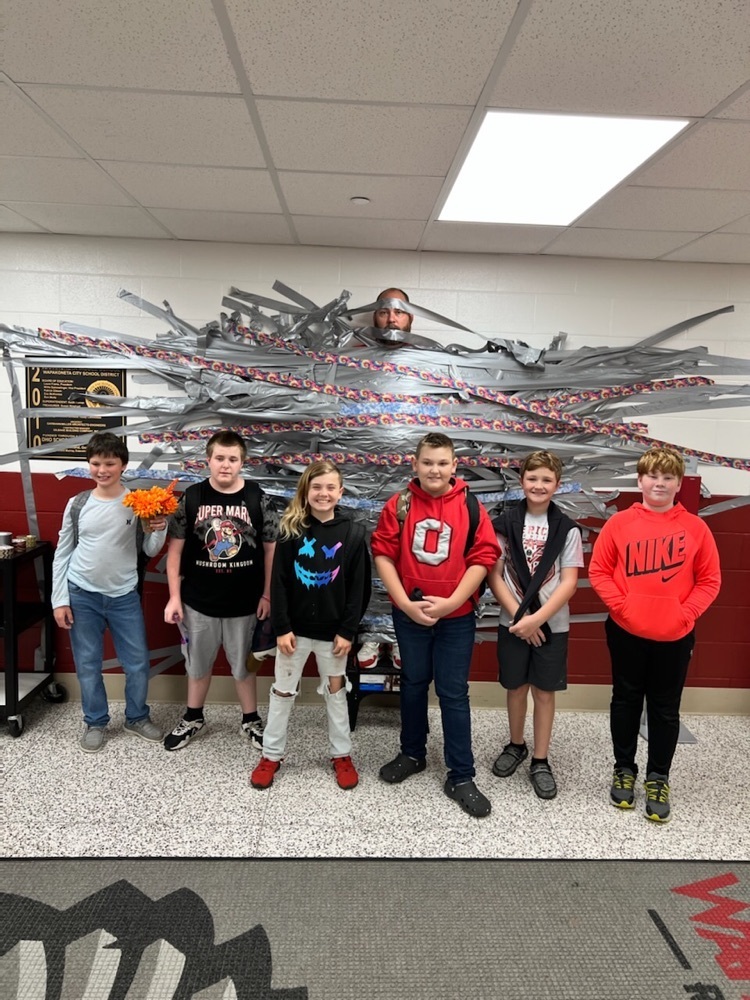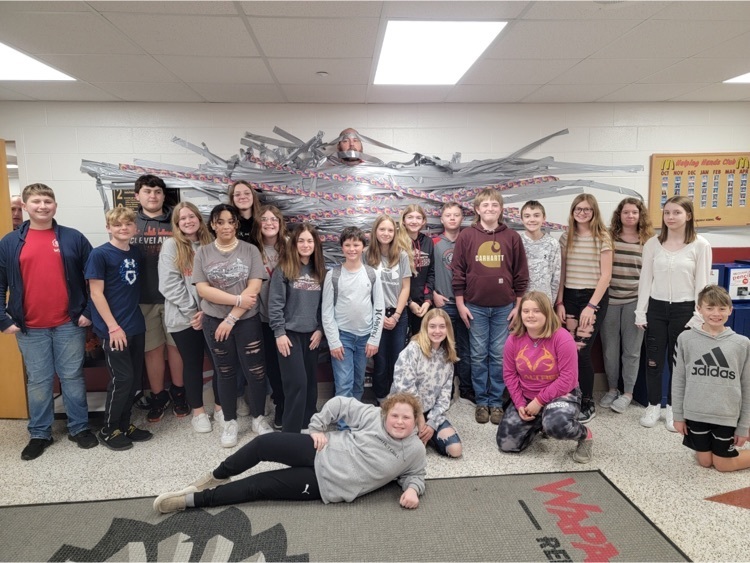 More Wheel Unfortunate spins at WMS caused Mr. Cutnaw to get blasted with 2 pies in the face that were delivered by Angie Regula and Gavin Gallaspie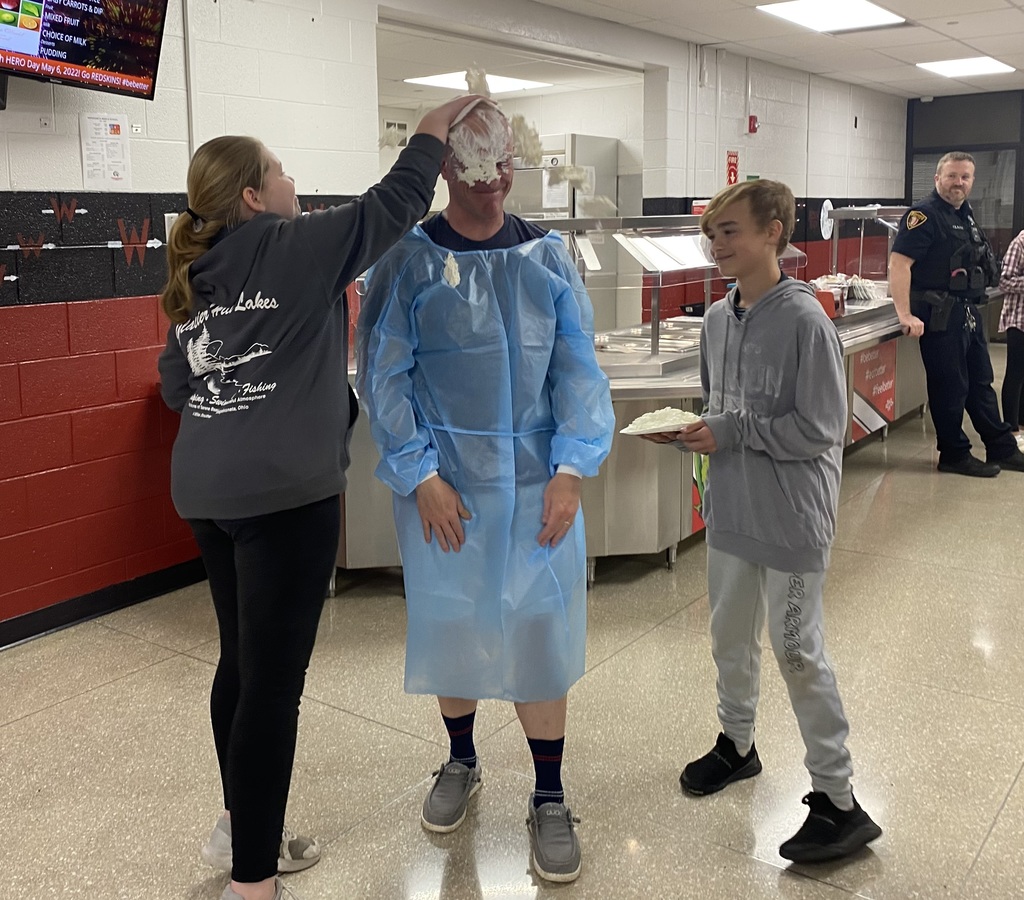 The fortunate WMS students cashed in their PBIS points for a spin on Wheel Unfortunate, an opportunity to punish our principals. Kaylee Heitz and Cayson Wisener made Mr. Snyder and Mr. Cutnaw wear these costumes all day!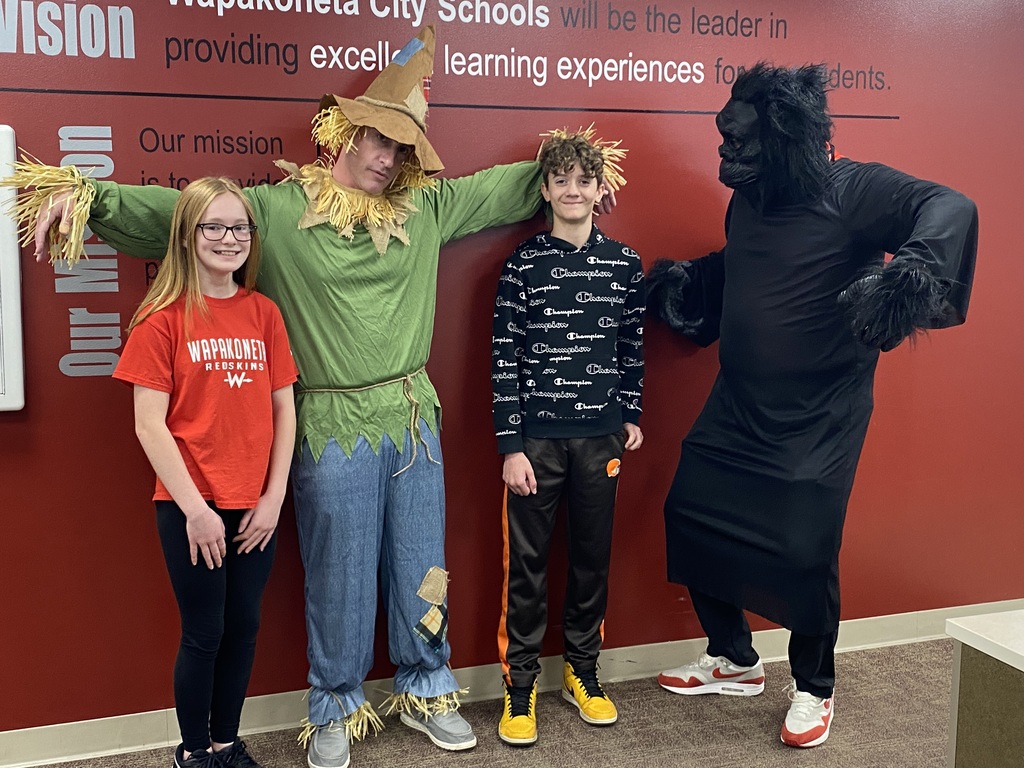 Congratulations to the WMS students that were honored as Noon Optimist Students of the Month! The winning students are: Ella Thuman - January, Olivia Hudnall - February, Marcey Regula - March, Delani Wireman (not pictured) - April, Anthony Werling - May.

WMS would like to congratulate our Noon Optimist Essay contest winner, Emme Hines!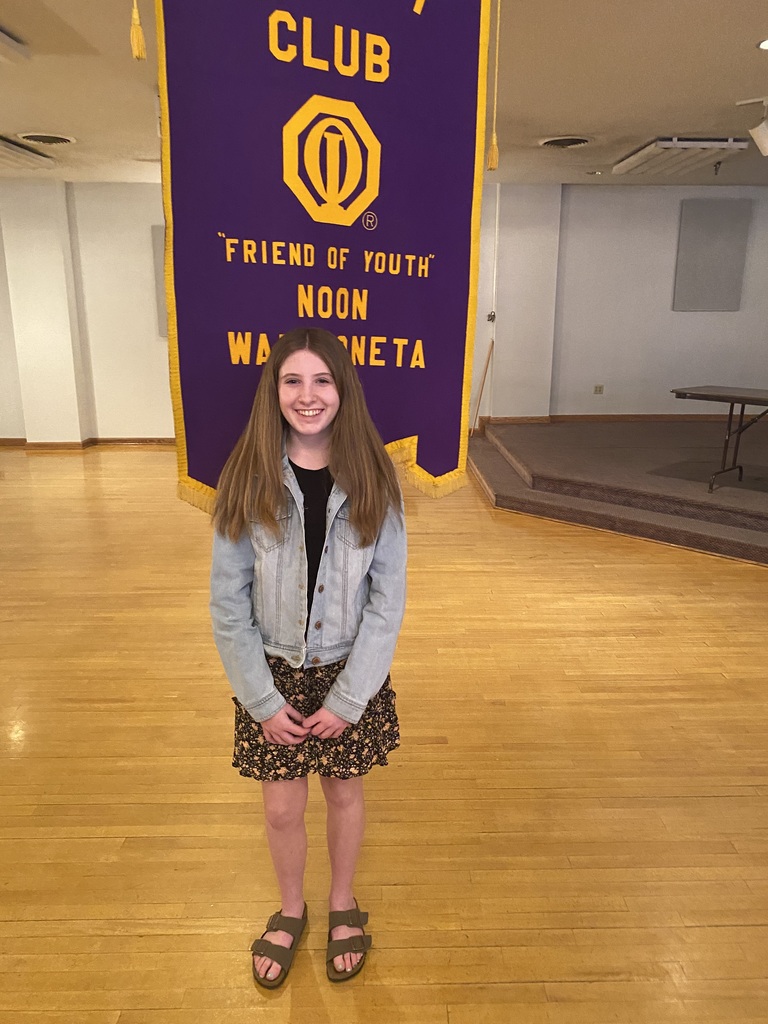 WMS Day #14 Testing Attendance Raffle Award winner: Dylan Paul. Dylan will be enjoying a $10 Walmart gift card