Mark your calendars!!!

Lady Redskins up 2 games to 0 in their league match vs Van Wert.

Tonight, the volleyball team will play in Lauren Makuh's honor. Last spring Lauren, suffered a heart attack and consequently had a heart transplant as well.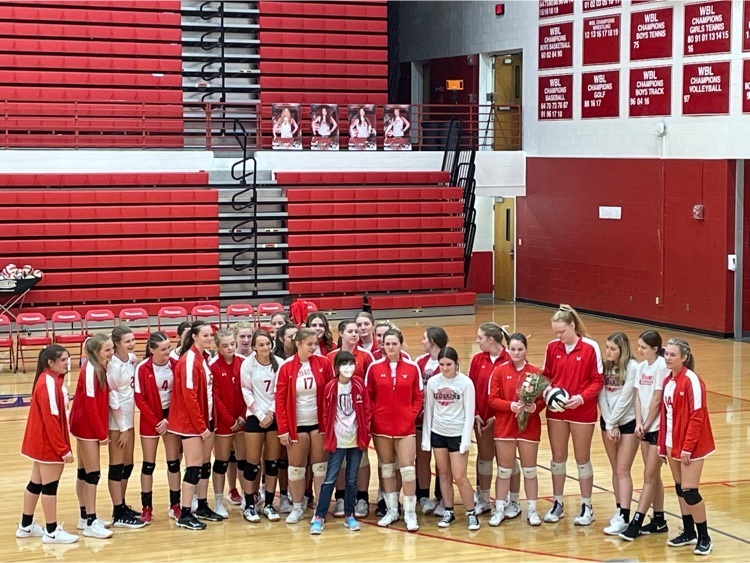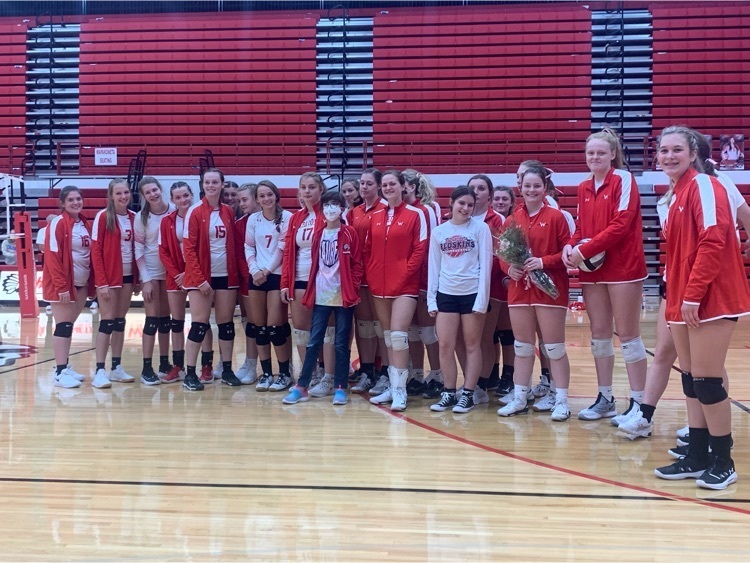 Having the respect of your peers means the world to me – Alex Rodriguez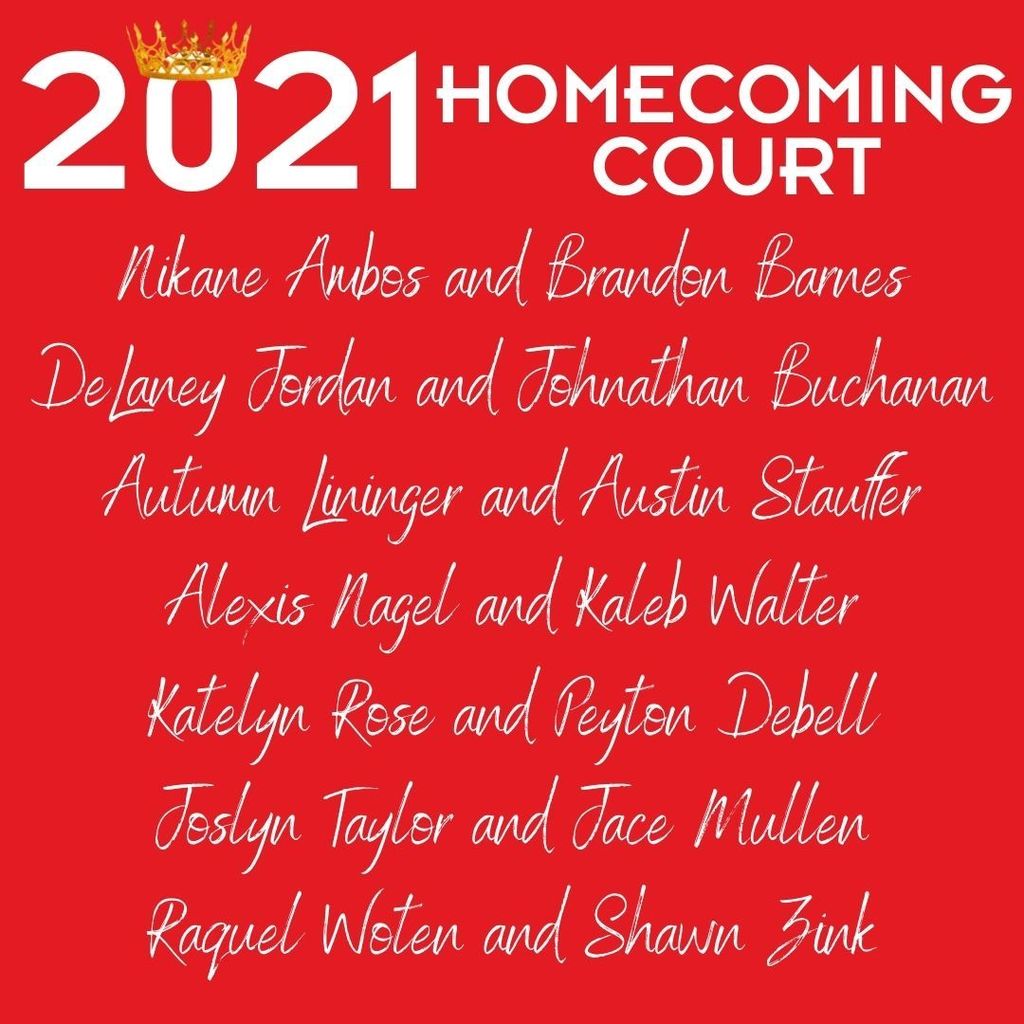 Sammy Treen, a second grader at Cridersville Elementary, has been a great role model and friend to a new student in his class. We are so proud to watch Sammy trying to #bebetter! Thank you Sammy, for you compassion and hard word, and thank you for being a Redskin!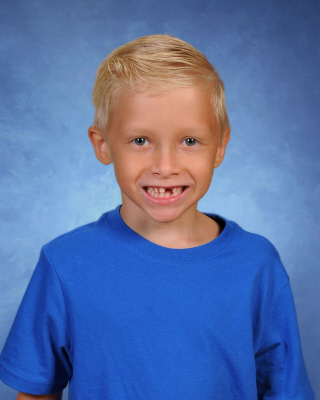 After the coin toss, the cheerleaders joined Katelyn on the field for a picture. Although we always hold Layla in our hearts tonight we are holding her a little closer.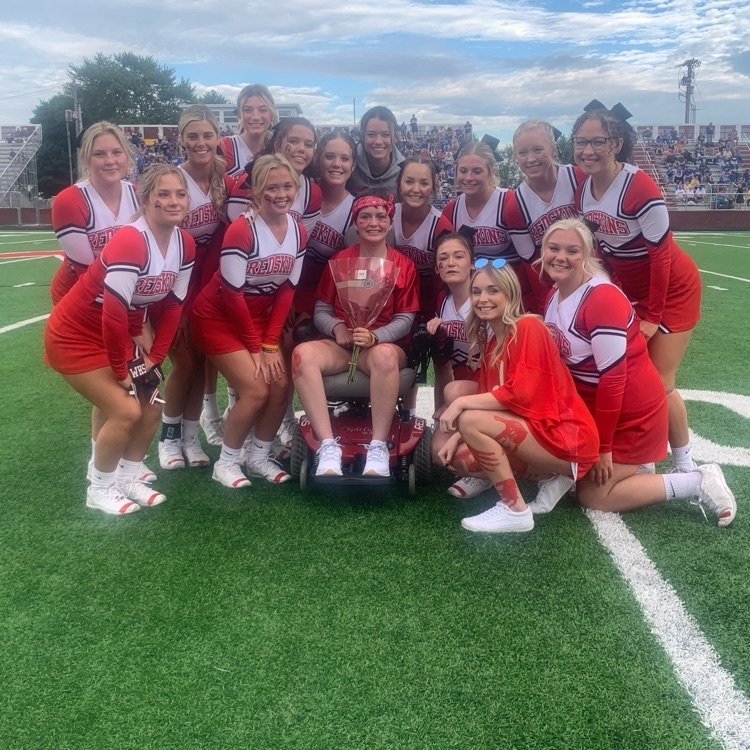 This girl just shot 2 over Par to tie the school record at 38!! Way to go, Madi Sams!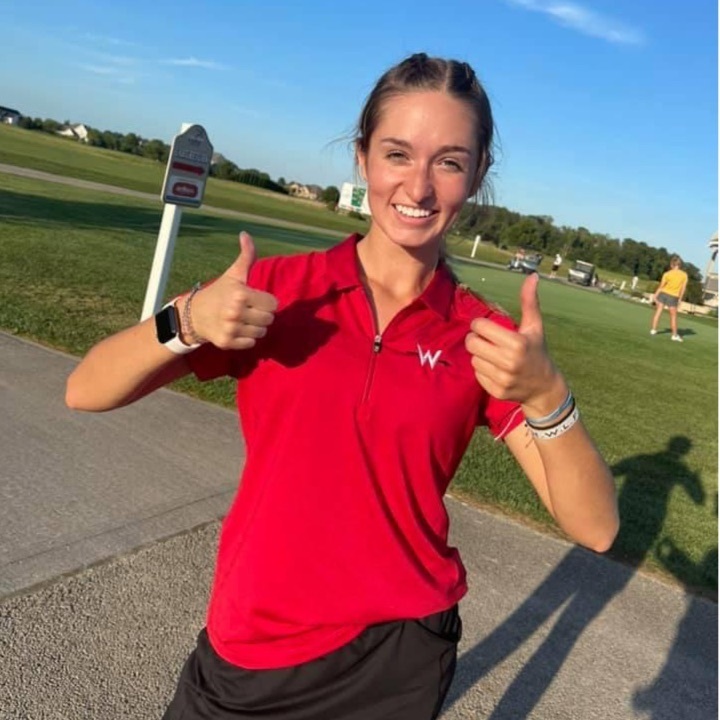 Tonight the football team hosted this week's honorary players and their families at the team dinner. Tomorrow night we will continue to honor Katelyn and Layla at the football game.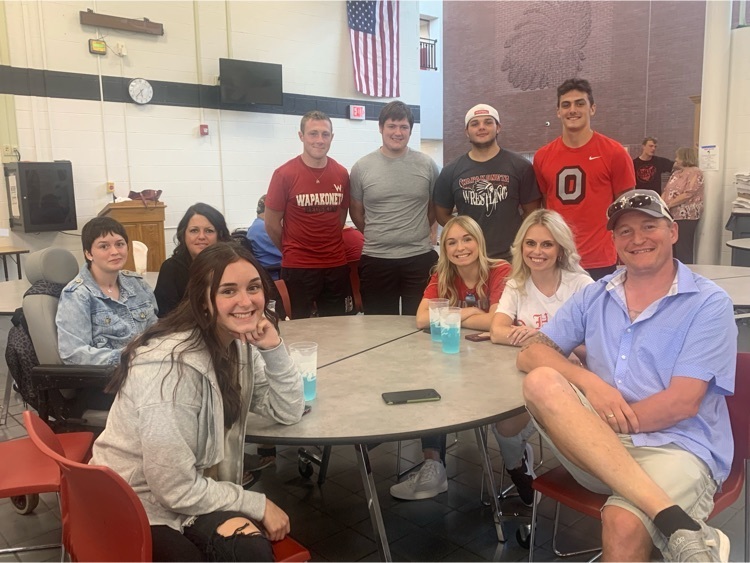 Joslyn Taylor, a Senior Honors' student, is a kind and compassionate leader. There isn't a time that Joslyn doesn't greet her peers and our staff with a smile and a kind word. Camp #bebetter wouldn't have been the same without her as a student intern this summer! She was an amazing role model who was patient and knew how important it was to build relationships with the students. Thank you, Joslyn for your leadership and for sharing for big heart with all of us, and thank you for being a Redskin!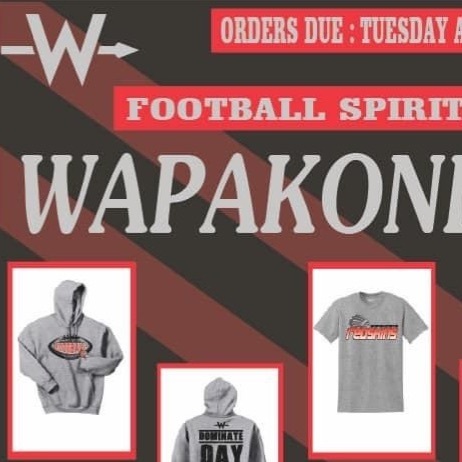 Due to the generosity of Mercy Unlimited, First English Lutheran, and Meals 'Til Monday, we are able to provide weekend food assistance to ANY student without qualifying factors. A bag of food is discreetly given to the student on Fridays to take home. If this service would be helpful to your family, please send a private message or email to
knocca@wapak.org
with the first and last name of the child(ren) along with the school that they attend.

Next Wednesday our staff will attend professional development to start their work day. Students will be delayed two hours.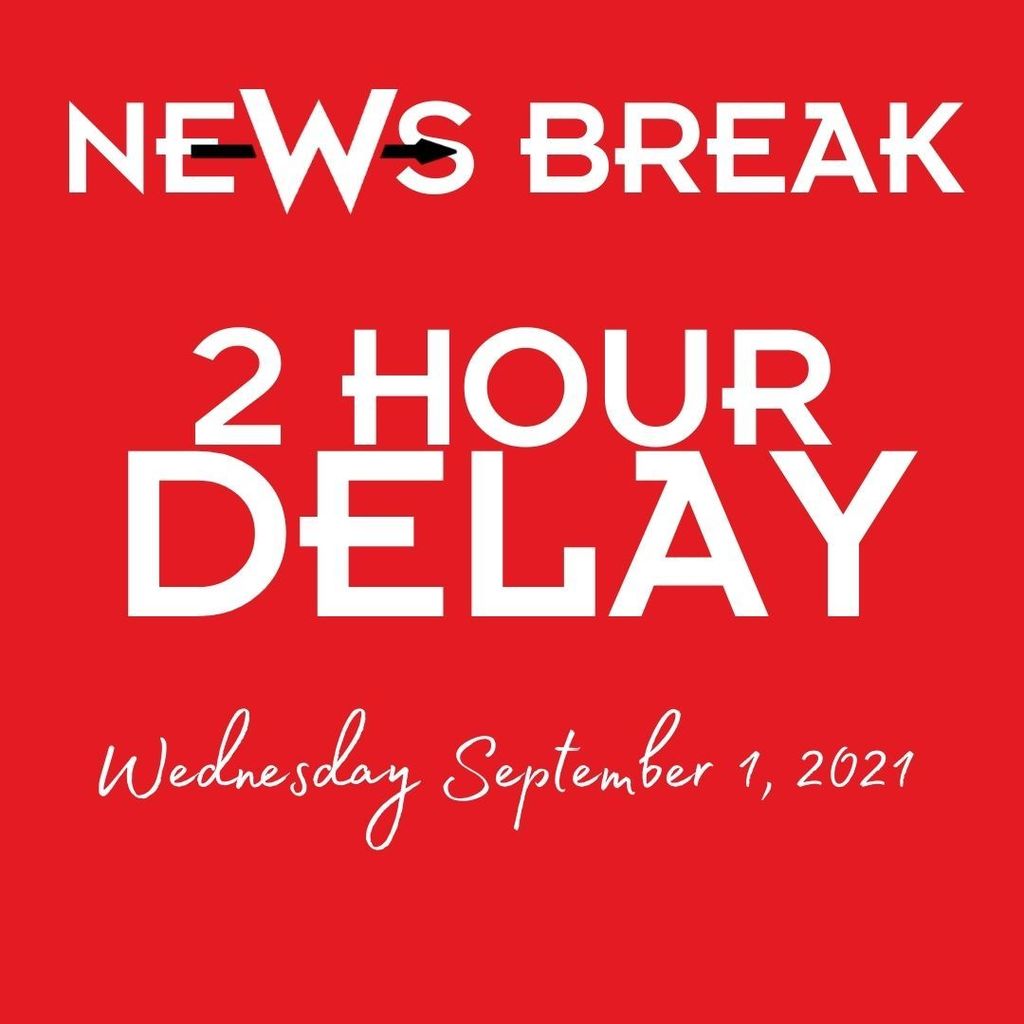 All around the world, people are wishing that they COULD do what we GET TO do today. See you soon, Redskins. It's time to #bebetter.

August 23, 2021 Parents, As you know, Wapakoneta City Schools will not be requiring masks while students are in attendance. It will be up to families to determine if they would like for their child to wear a mask during the school day. I do think it is important to share the following information: • We will continue to clean/sanitize the buildings. • There will be hand sanitizer available in various locations in each building. • We will do our best to socially distance students (at least 3 feet apart) where possible. • If students are sick at school we will be sure to contact you as the parent to make sure they receive proper care. We will not require students to be tested. If your student does demonstrate symptoms we will ask you to provide a doctor's note for their return to school. I also understand there can be some confusion when it comes to understanding quarantining rules as those have changed over time. We will do everything we can to make sure that our students remain in school, but we cannot guarantee that during the day they will "never" come into contact with someone who may test positive. The rules for quarantining when it comes to "close contact" are: 1. Students who are vaccinated do not have to quarantine if they are exposed to COVID-19. 2. Students who wear masks and are exposed can also remain in the normal classroom setting, and participate in extracurricular/sporting activities as long as they have no symptoms. *I think it is vital to be aware of the information above. I know that kids being in school and participating in extracurriculars is very important. The only way to assure that your child does not have to quarantine due to exposure would be one of these two ways. Again, these are personal decisions, and I am leaving the choices up to you. However, I do not think it would be fair to start the year and for you to not have all of the information. Our goal at WCS is to have an outstanding school year and do our very best to make it a normal year for our kids. We want nothing more than to have them safe and healthy and at school every day this school year! Please contact me directly if you have any questions. Sincerely, Aaron M. Rex Superintendent

The cheerleaders, Rex Lippincott and his grandchildren are cheering on the team tonight!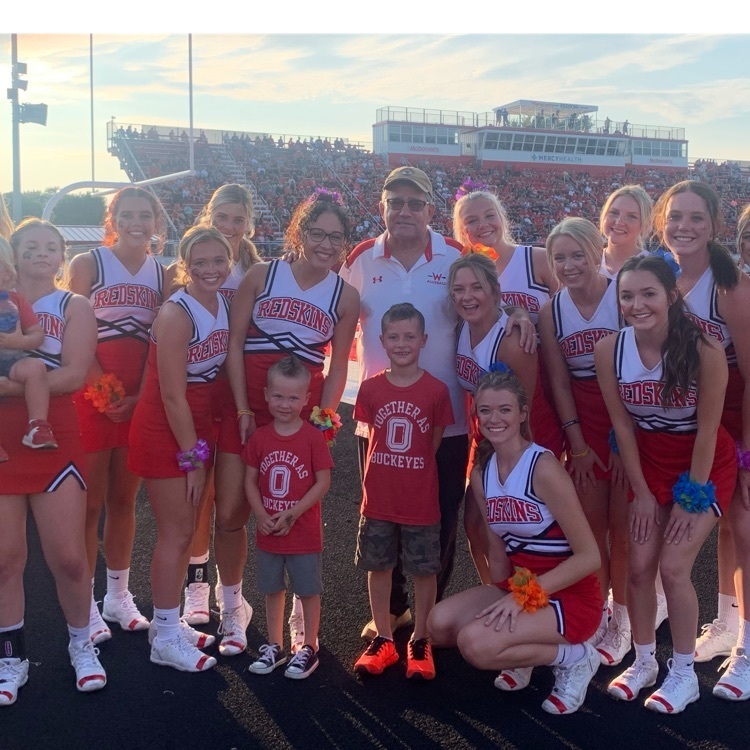 Attention Incoming Wapakoneta High School Freshman Families! There will be a meeting for all freshman students who are interested in going on a DC trip this fall. This is the same trip agenda that you would have had if you were going on the trip in 2020! We have a trip scheduled for you this Nov. 19-23, 2021 to make up for the trip you did not get to go on due to Covid!! We are so excited to get to take you!!! The informational and sign up meeting will be held this Sunday, August 22 at 6:30 pm in the PAC at Wapakoneta High School. Also, if you earned money from doing the Arbys fundraiser in the spring of 2020, that money will be credited to you for this trip!! The total cost for your trip is $820.00. If you cannot make the meeting, please have your child stop by my classroom at the High School and get a packet! (B216 Mrs. Mullen) Thank you! ( and go Redskins!)

All of our #differencemakers are ready to kick off the year!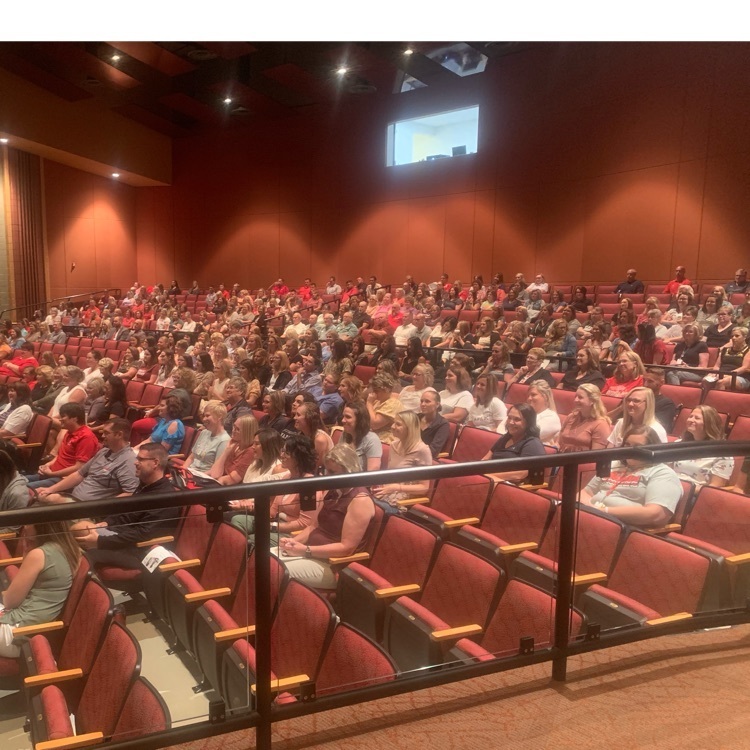 All of our #differencemakers are ready to kick off the year!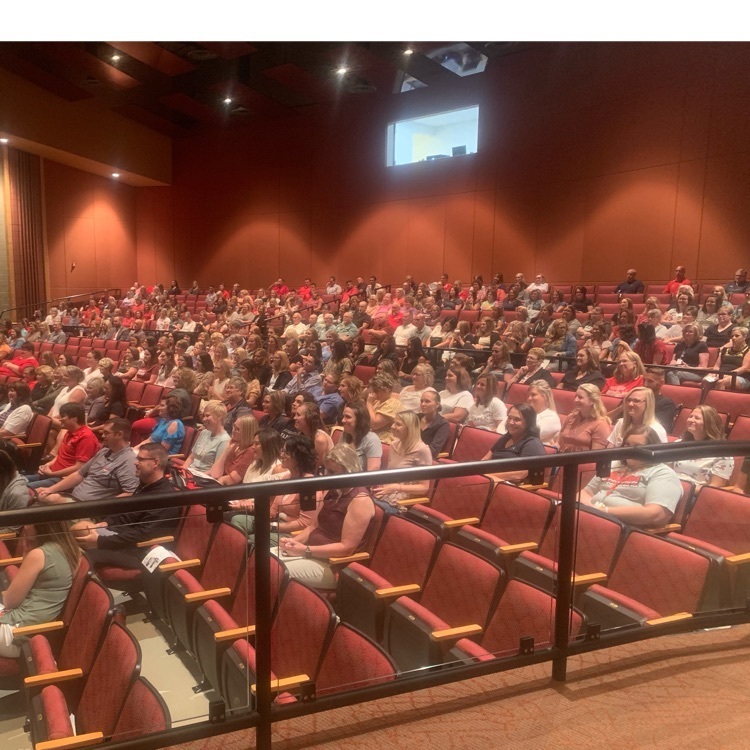 All of our #differencemakers are ready to kick off the year!

Wapakoneta Redskin fans we look forward to seeing everyone back in the stands for our sporting events this fall! Tickets for upcoming games are now available at
https://www.wapak.org/page/athletics
. Per WBL policy, all tickets must be purchased online prior to entering games.