Wapakoneta City Schools is now accepting applications for the Distinguished Alumni Hall of Fame. For more information go to
www.wapak.org
, click on menu, scroll down to Community and Alumni, click on Distinguished Alumni or stop by the High School to pick up a form.


Just a reminder that we have a two-hour delay tomorrow.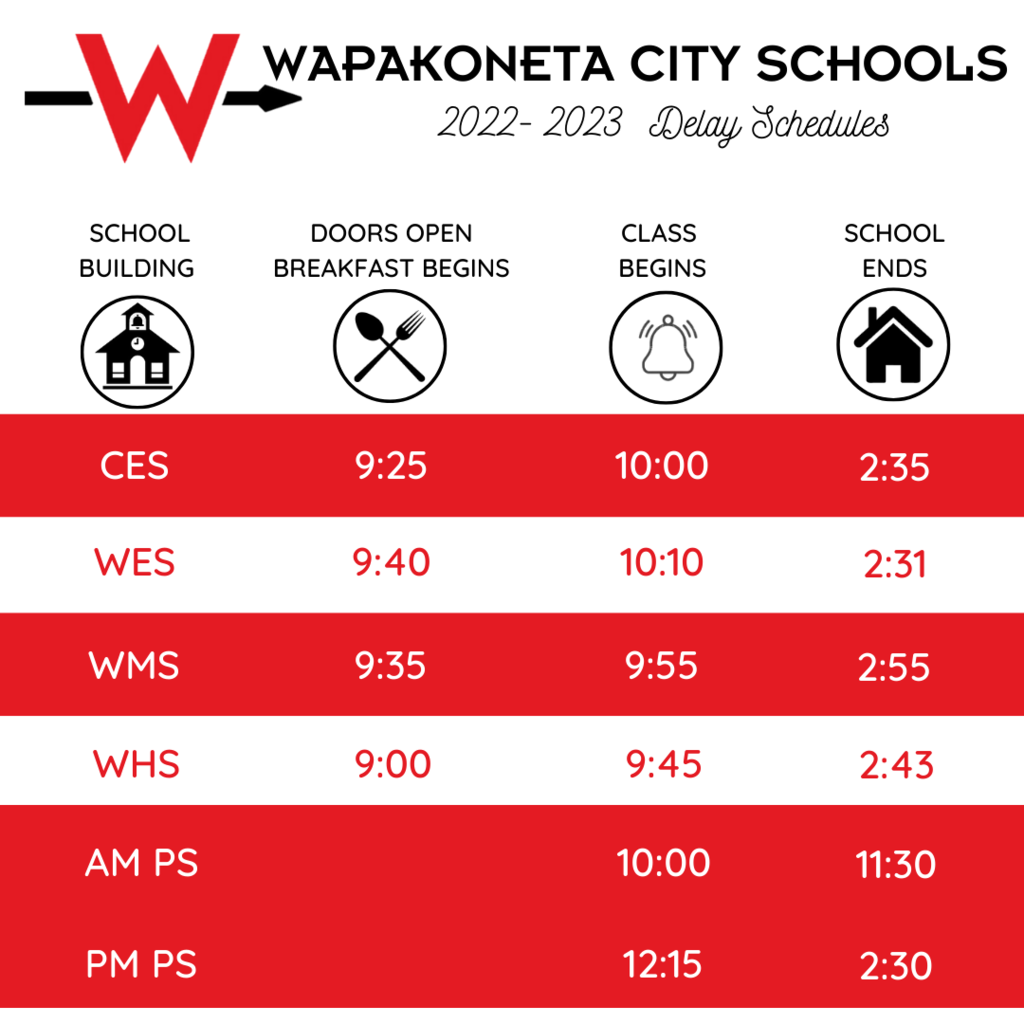 REMINDER: There will be a 2 hour delay tomorrow for students, September 7th due to Staff Meetings.
Attention: Apollo Seniors (Wapak). Herff Jones will be at Apollo on October 12th in the morning with graduation information packets.
Pink Out Game T-shirts are on sale now for the Octagon Club Fundraiser. All orders are due by September 16th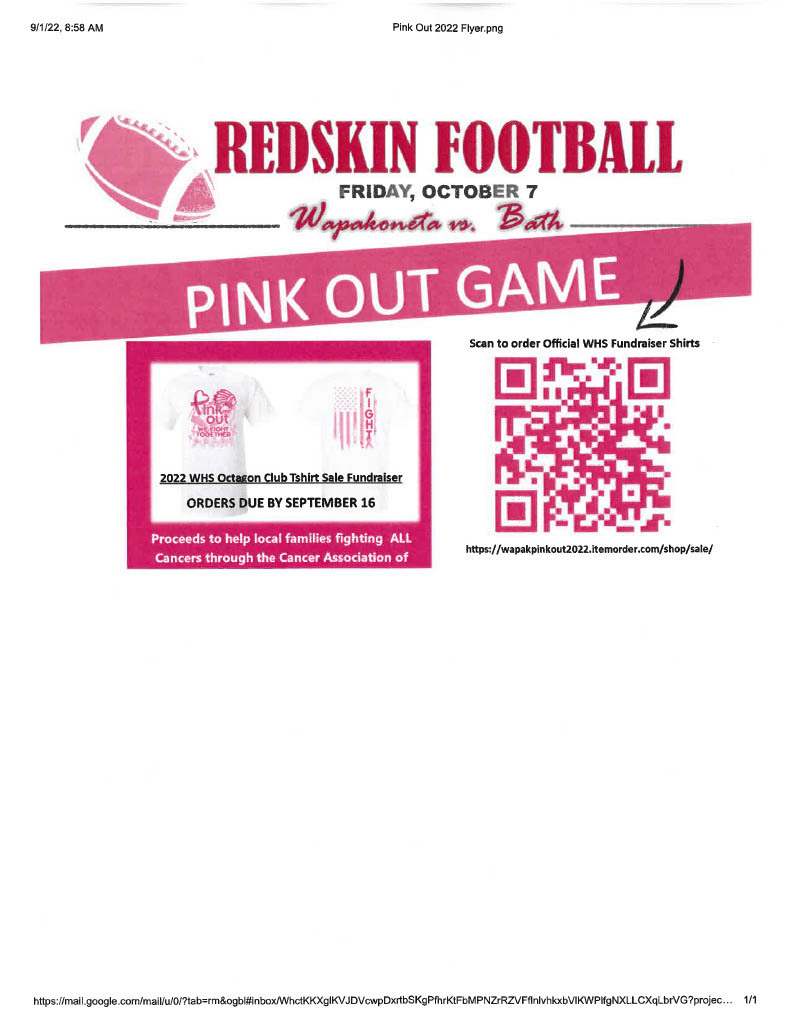 Congratulations to our 2022 Homecoming Court!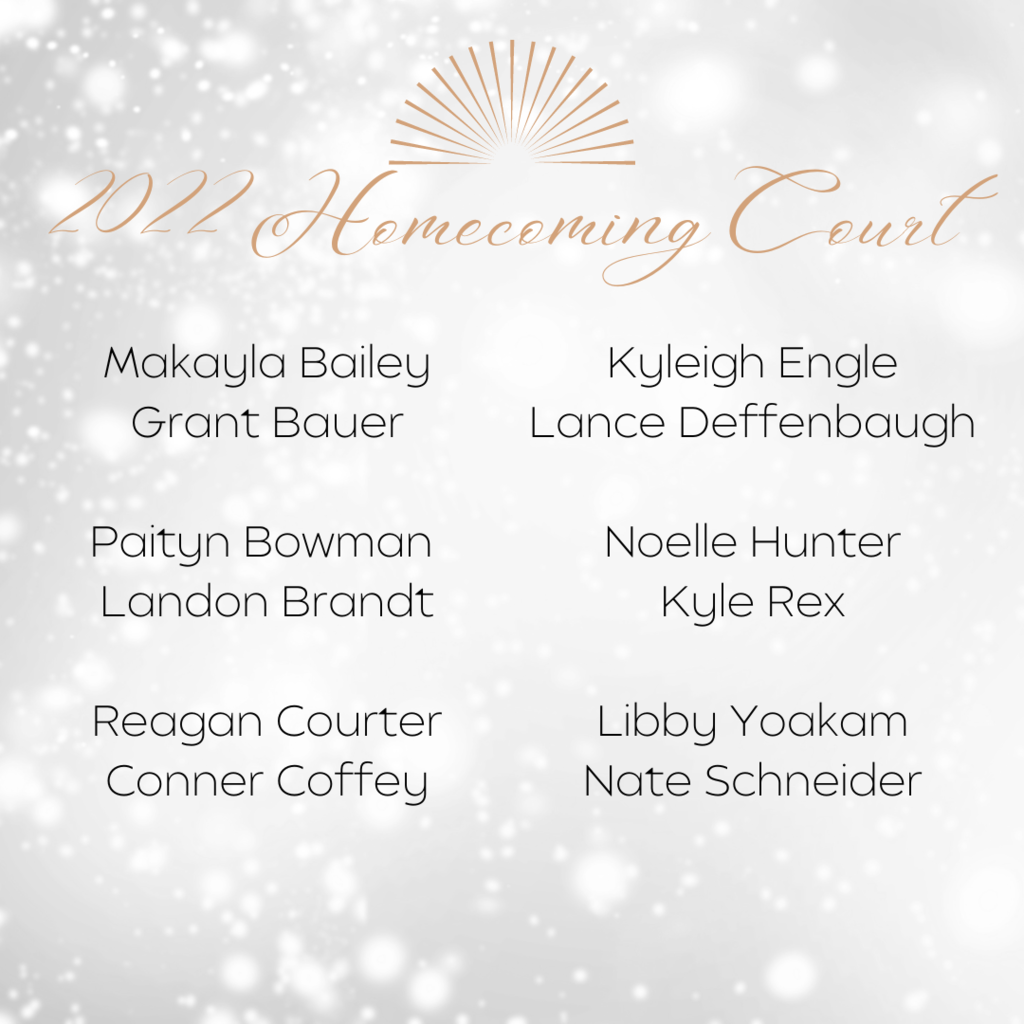 Homecoming is September 17th. If you plan on bringing a guest, you can get a guest form outside the main office. Deadline for guest forms to be turned in is Tuesday, September 13th. Tickets will go on sale September 1st online -
www.wapak.org
There will be FREE admission for all students to the Lady Redskins Volleyball game this Thursday vs. St. Marys. This is a big league game!! Please come out and support the team!
ATTENTION FRESHMEN AND SENIORS! HERFF JONES WILL BE HERE ON THURSDAY, SEPTEMBER 1ST TO TALK TO ALL FRESHMEN ABOUT CLASS RINGS (7:55 A.M.) AND TO TALK TO ALL SENIORS ABOUT GRADUATION ORDERS (8:30 A.M.) MARK YOUR CALENDARS!
Congratulations to Hailey Boysel who is one of the first 10 students in the United States to be admitted into Bowling Green State University for the 2023 school year! Thanks to Van Wright for presenting Hailey with some Bowling Green apparel!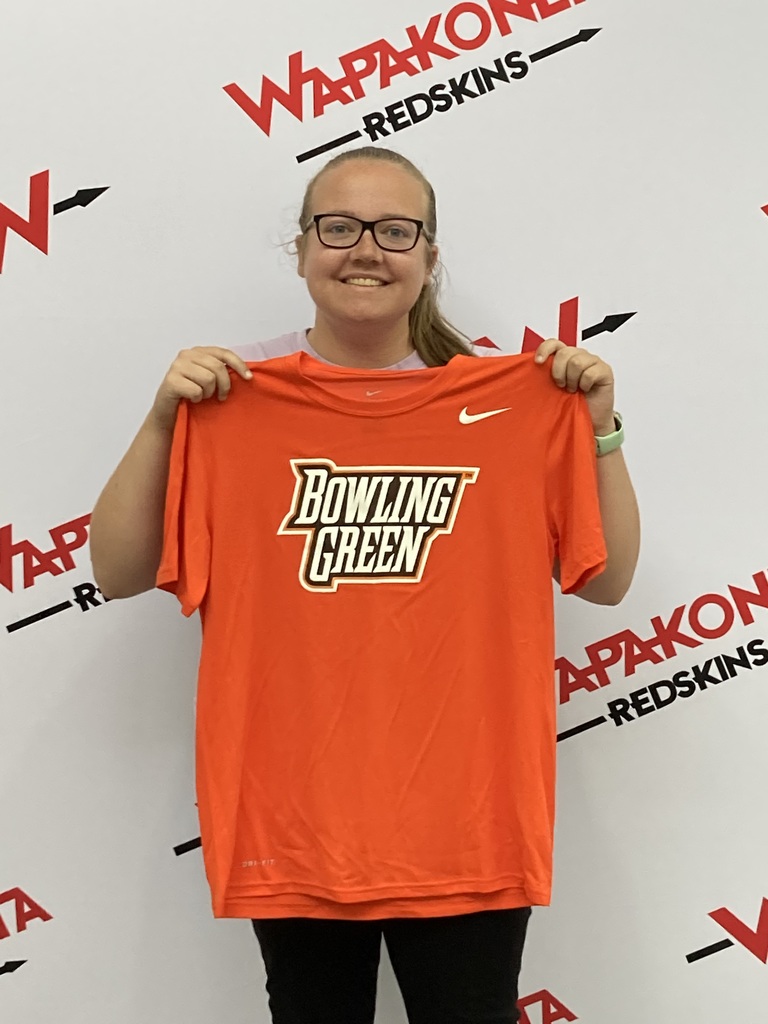 Today our students in grades 8-12 were at WHS picking up chromebooks and walking their schedules. Looking forward to August 23!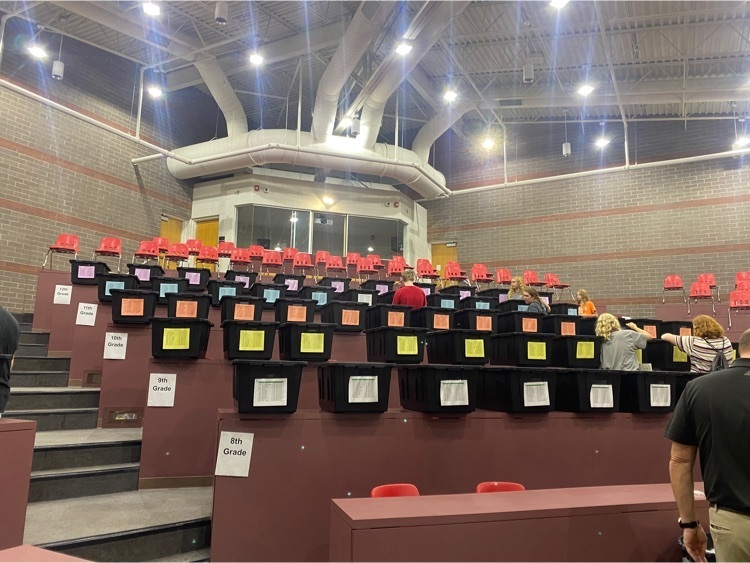 There will not be middle school tennis tonight. In the next week a schedule for August and September will be released. We look forward to seeing you there! If you have any questions, please email at
miniel@wapak.org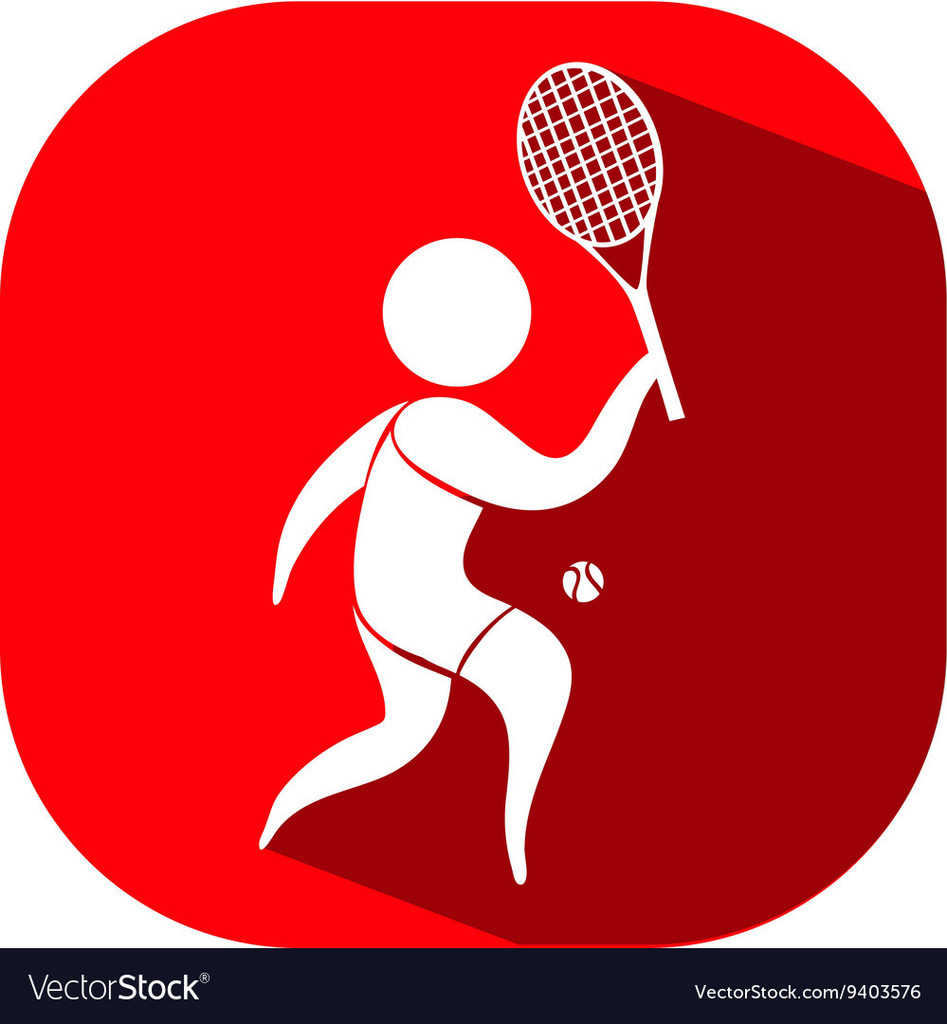 Looking forward to the new school year we would like to make sure that "our story" on social media involves all types of extracurricular activities. To do this we will be forming a small team of students who will attend activities and make videos showing what happened at the activity. If chosen for the team you would sign up for 1-2 "home" events (including extra curriculars other than sports) per week. Varsity Football and Basketball will be only available to Seniors. A schedule will be made to make sure that every type of event has somewhat equal coverage. The videos will be a compilation of the assigned event and last 1-2 minutes. Videos will be submitted within 24 hours. Students must be able to shoot the videos and edit the videos on their personal devices. Devices will not be supplied by the district. In return, students will be paid $20 per event they attend. Students will also be given a Student Pass for all athletic events. If you are interested in applying, please fill out the application located here, which includes uploading a sample video.
https://forms.gle/cZPMXeTPQsPV9u9R8

Daily Schedules for 2022-23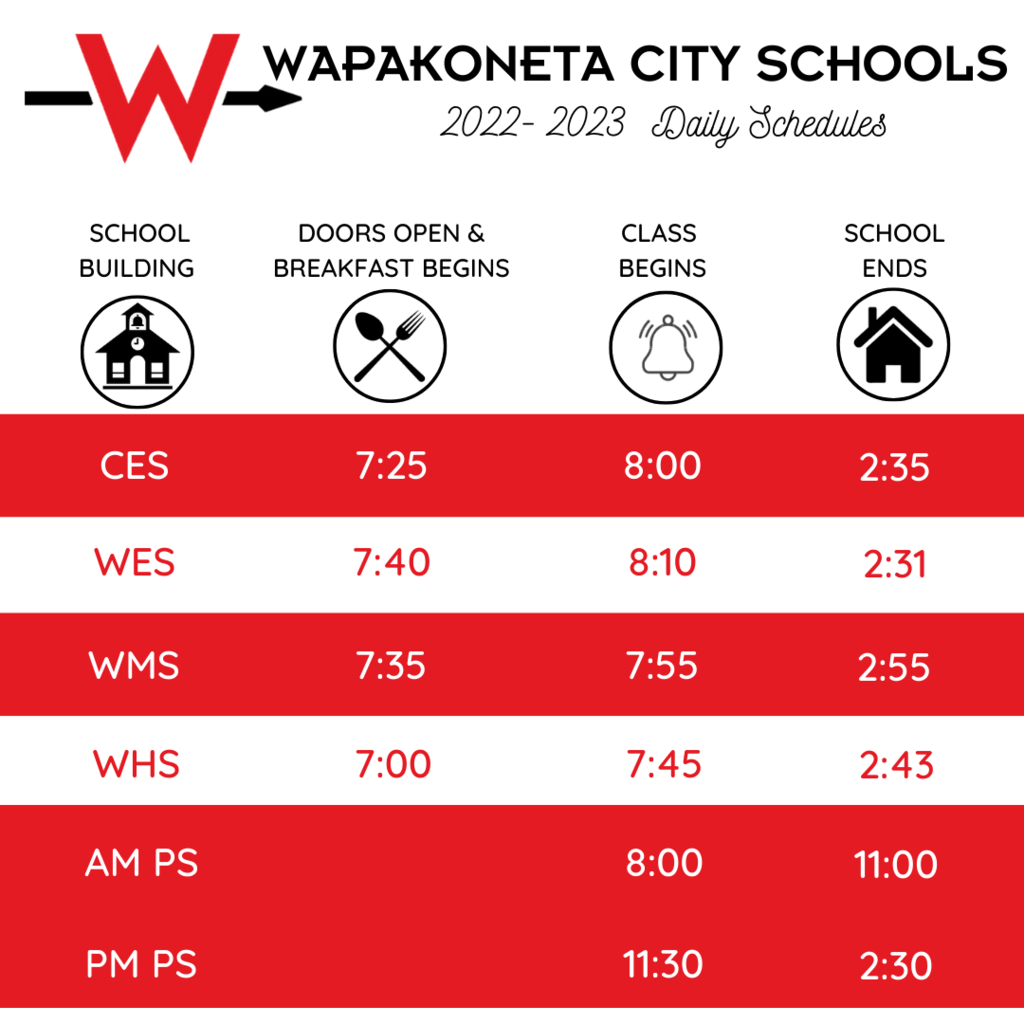 Please Mark Your Calendars!!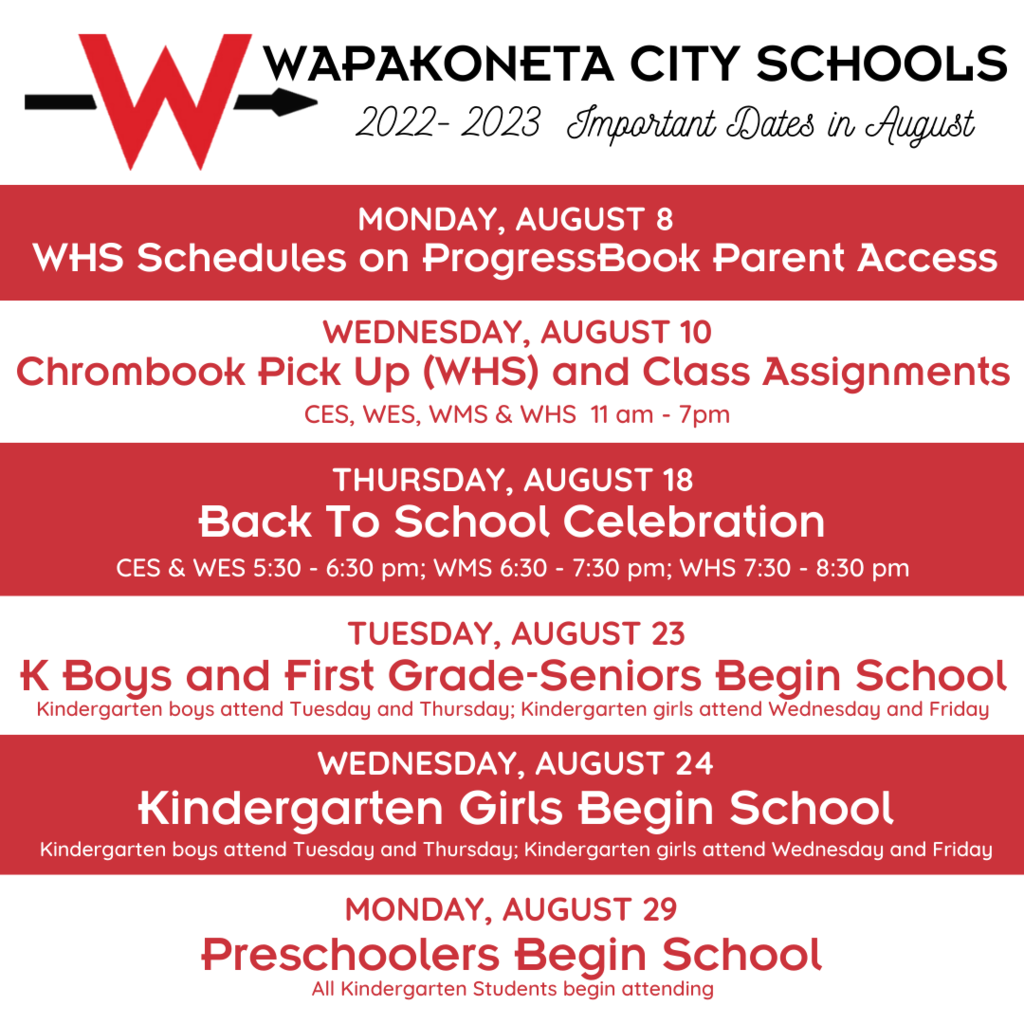 Our cheerleaders attended a 4 day camp at ONU. We had 9 girls that made All American, 5 girls that received a pin it forward, Wapak received the leadership award chosen by the other schools along with 1st, 2nd and 3rd place finishes in the final day competitions. They had a great time, learned some new material and made many great memories!

Over the next few days our student athletes will be taking a baseline assessment to help provide supports in the event they would suffer a concussion.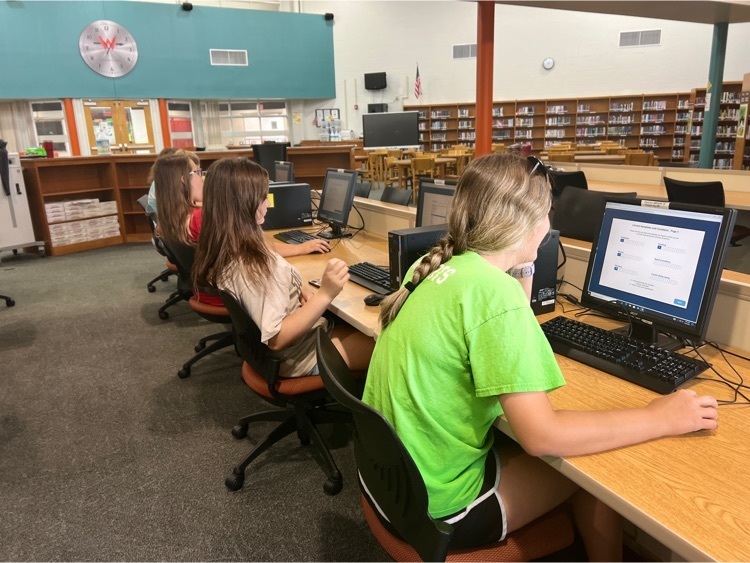 State Testing Information for the final week of testing