WES Parents and Students: Please see the attached advertisement regarding free lunches over the summer. These meals are served at St. Paul UCC.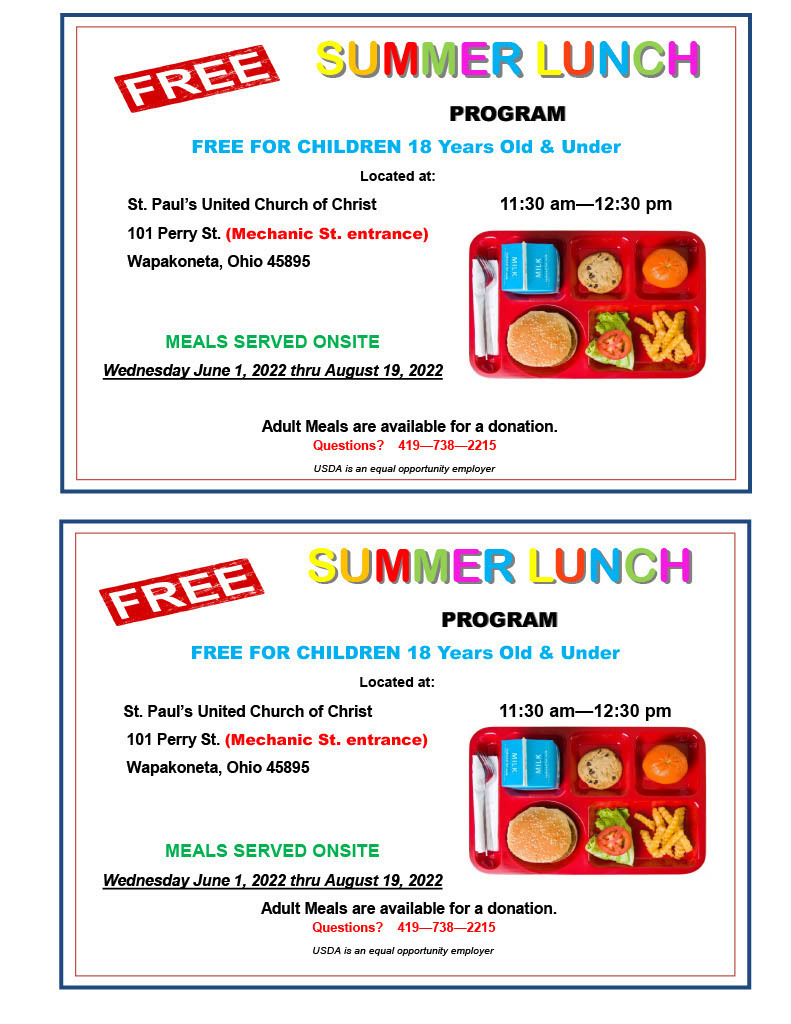 State Testing Information for the final week of testing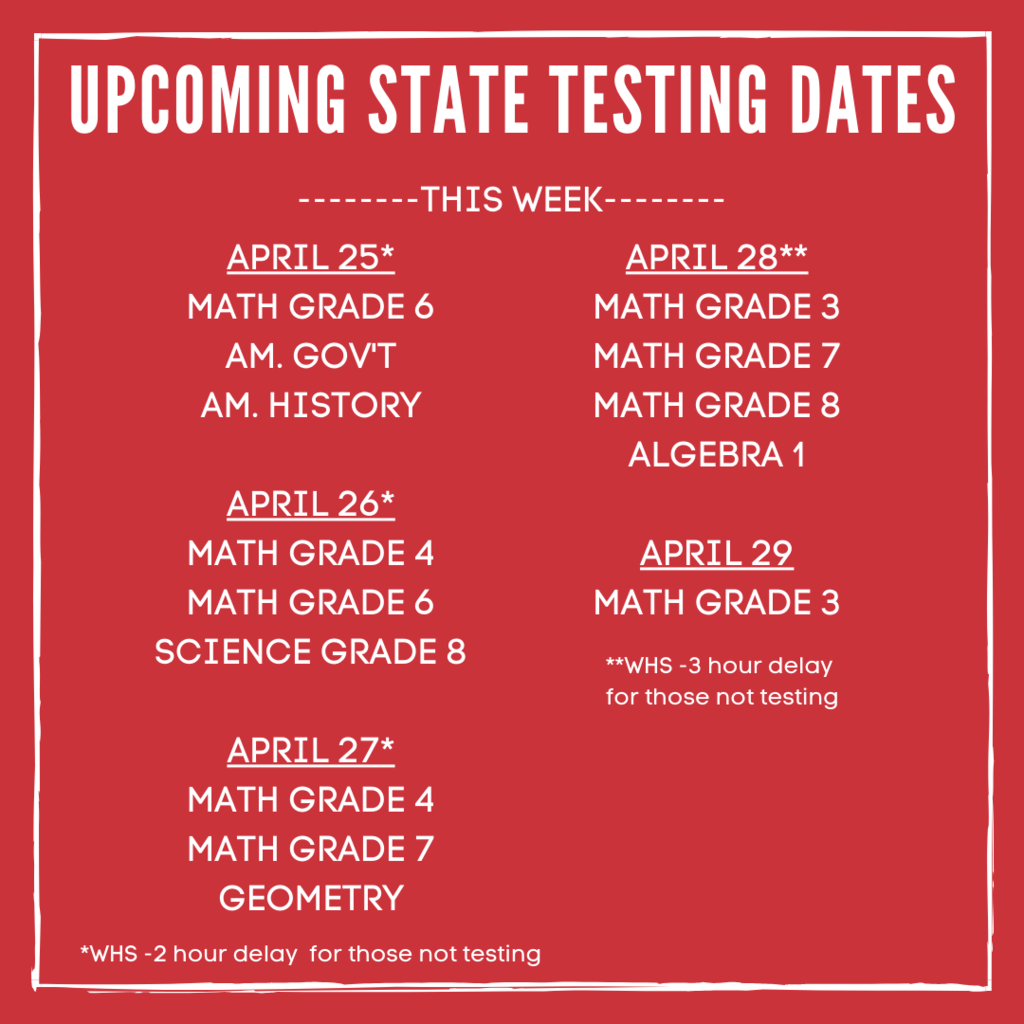 State Testing Information for this week!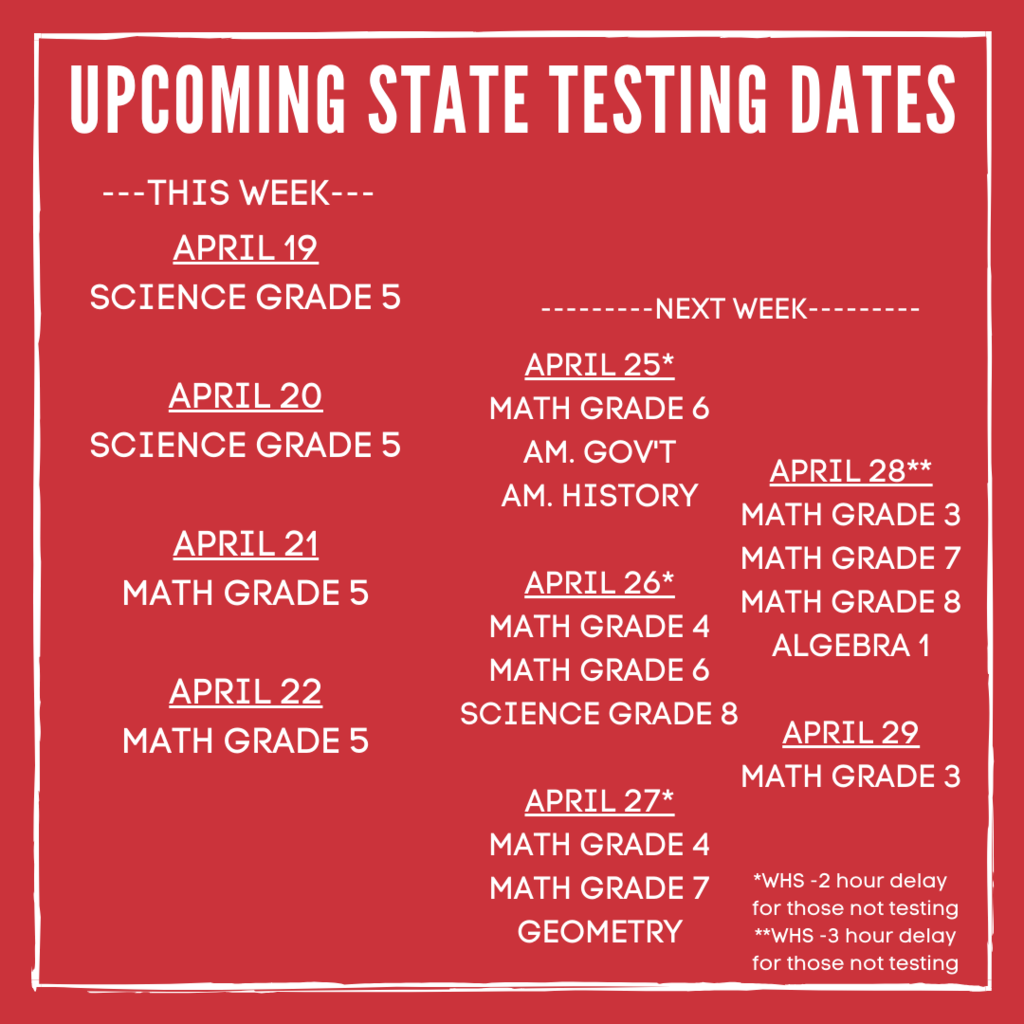 State Testing Information for this week!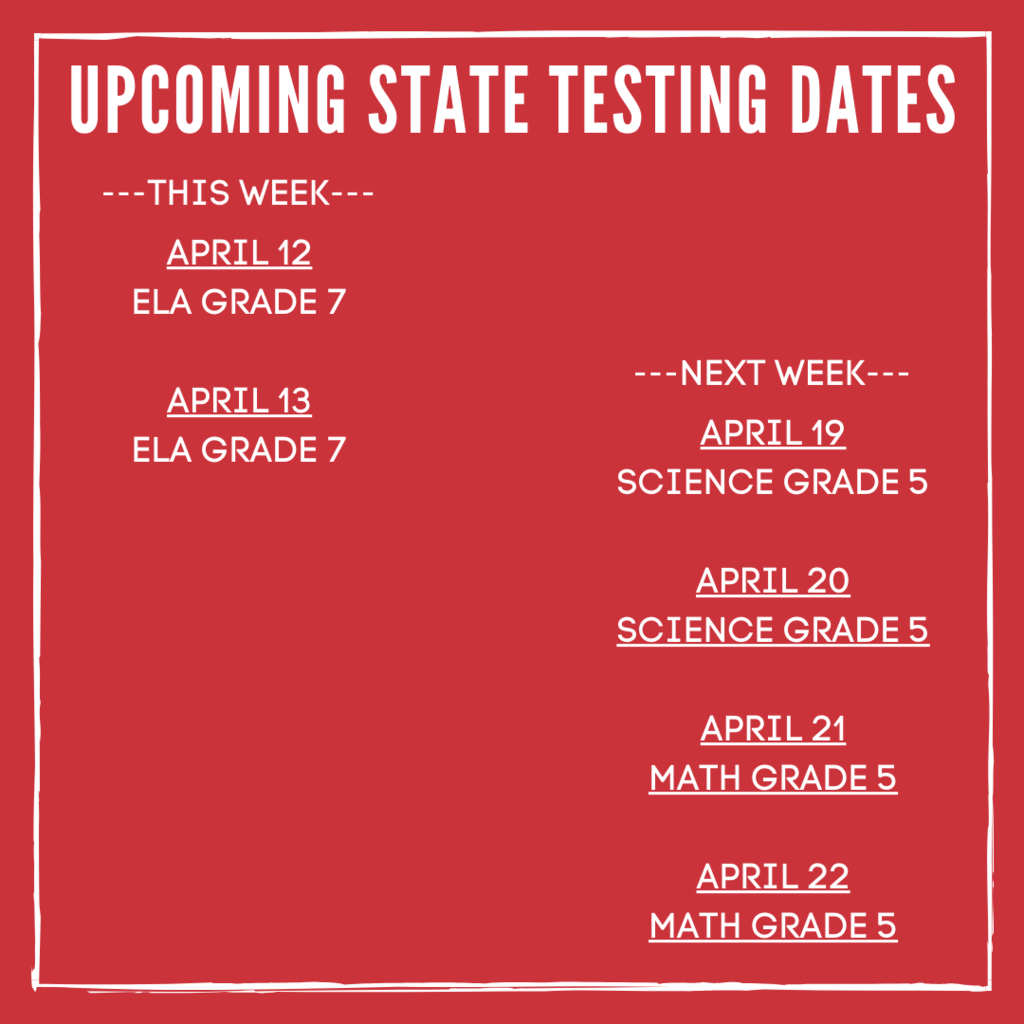 2 hour delay schedule, plan B preschool.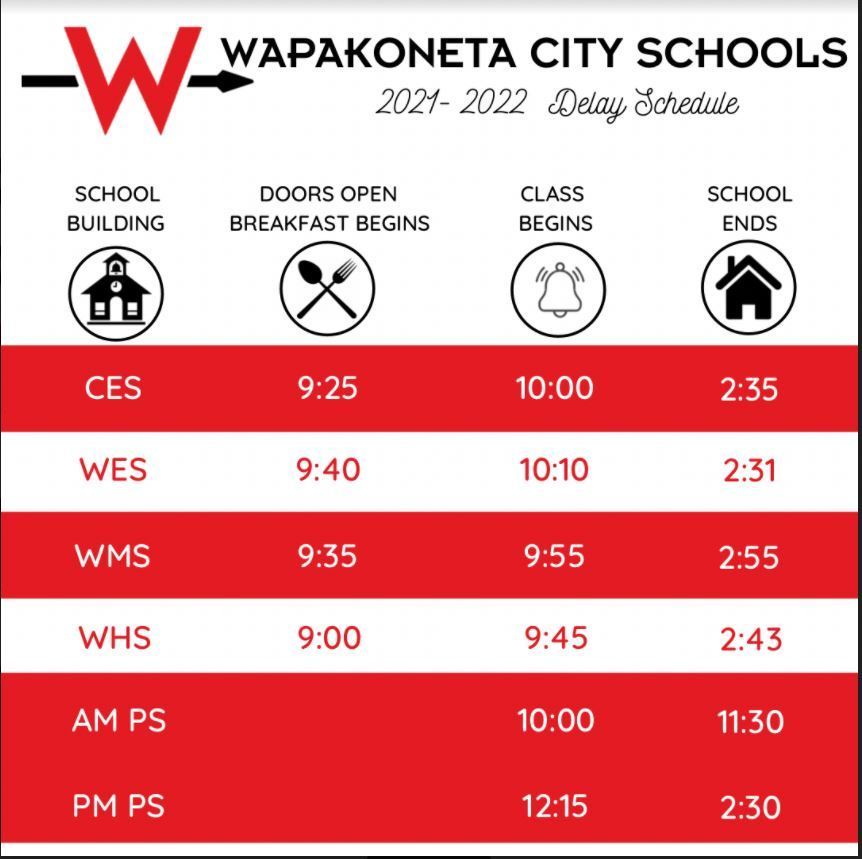 With a continued commitment to addressing social and emotional barriers to learning, we are asking that all students enrolled in our school complete the Pupil Attitudes to Self and School PASS survey. Please see the attached letter for more information.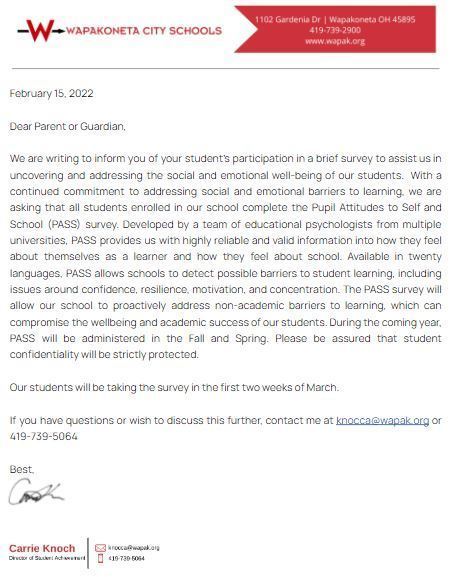 Friday is a virtual day. Google classroom assignments will be posted by 10am. Some elementary students have choice boards.
WES: Once we have used our fifth calamity day, we will implement remote learning. Information regarding the remote learning plans for our students was sent home today.
WES: Flyers to order yearbooks online were sent home with students today.
WES: This is a reminder that the Fall Fundraiser Limo Luncheon forms are due on Friday, January 7th for qualifying students. The order forms for books from Jim Basketball Jones are also due on Friday, January 7th. Thank you for your help!
WES: Flyers will be sent home with students today or tomorrow regarding books that can be purchased by children's authors Jim and Brenda Jones. Jim "Basketball" Jones came and shared a great message with our students on Tuesday! Although the order form says the orders are due the day of the assembly, orders can actually be submitted to the school through Friday, January 7th. Thank you!
WES: Our 2nd Grade Christmas Programs will be held at 6:00PM at the PAC on the following dates for the following classes: December 9th: S. Brown, K. Hutt, A. Kuck, and L. Suchland December 16th: S. Good, A. Puthoff, and D. Sammons We look forward to these performances!
WES: This is a reminder that our Cookie Dough Fundraiser has begun! (Please note that there are no online sales for this fundraiser.) We appreciate your help with our PTO fundraiser!
WES Reminder: Our Back to School Celebration will be held from 5:30PM-6:30PM tonight (Thursday, 8/19). We hope to see you then!

Wapakoneta Redskin fans we look forward to seeing everyone back in the stands for our sporting events this fall! Tickets for upcoming games are now available at
https://www.wapak.org/page/athletics
. Per WBL policy, all tickets must be purchased online prior to entering games.
Families...please begin saving your can tabs! We are excited to announce that we will resume our Ronald McDonald House fundraiser this school year. Thank you for your help!

Kindergarteners to Seventh Grade...today is the day! Schedules and Teacher Assignments are ready for you! Internet Safety Reminder: Please don't take pictures of your schedule or your teacher's name and post them on your account.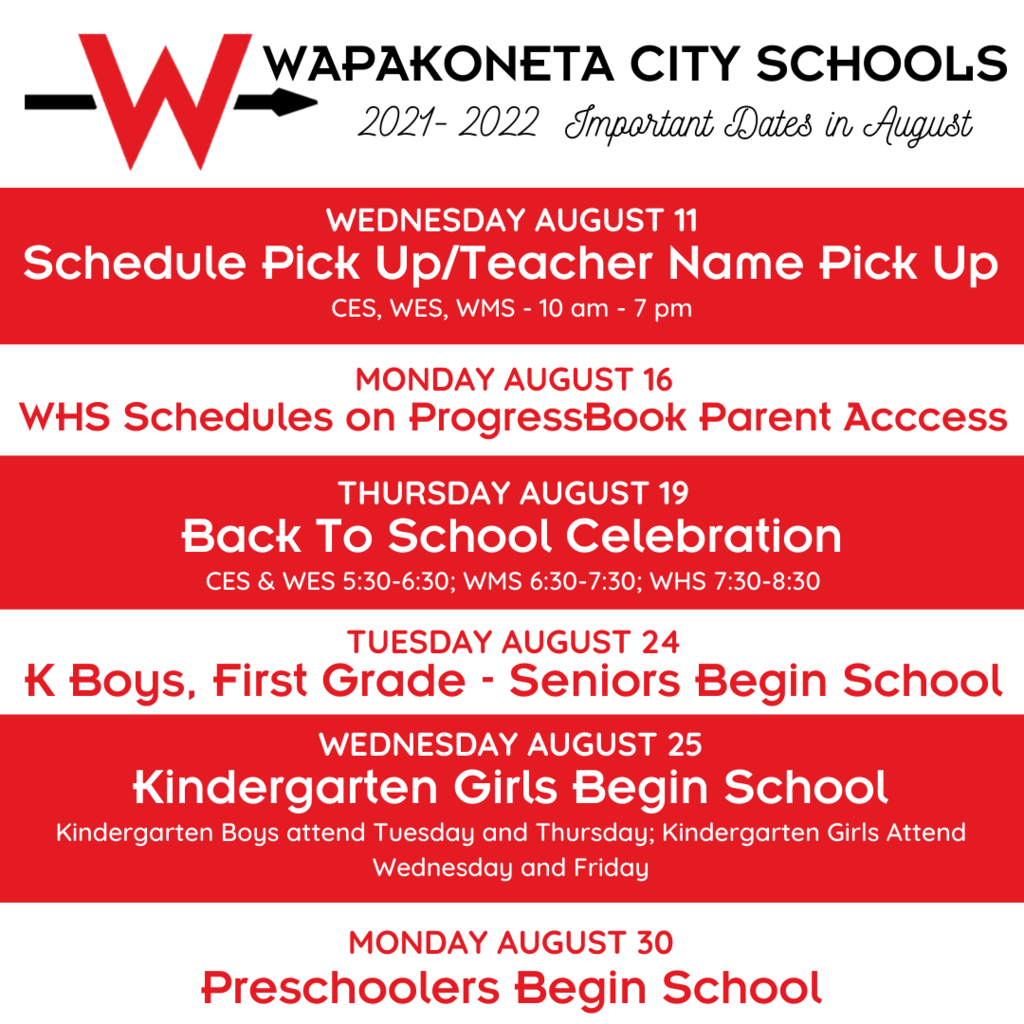 WES Reminder: Teacher Name Pick Up will be held on Wednesday, August 11th, from 10AM-7PM, in the WES cafeteria. Families will need to update OneView in order to find out the name of their child's teacher. We look forward to seeing you on Wednesday!

All building offices will be closed from 11:30-1 today.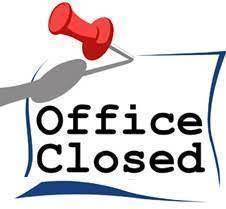 Emails were sent to preschool families tonight with updated information for the school year. If you did not receive an email, please check your junk and spam folders, then email
knocca@wapak.org