Next Year is Now
On May 19, we were able to host Transition Day at Wapakoneta Middle School and Wapakoneta High School. The 4th grade students from Wapakoneta Elementary School and Cridersville Elementary School traveled to WMS for an orientation of the building. They were able to meet our 5th grade teachers and specials teachers as well as take a walking tour of the building. The 5th and 6th grade students moved to their next grade level at WMS for Transition Day. They learned about the opportunities that await them in the upcoming grade level. Our 7th grade students traveled to Wapakoneta High School for Transition Day. They had the opportunity to go through orientation, meet many of the 8th grade teachers and participate in a question-and-answer session with a panel of high school students. We were very pleased to provide this opportunity for our students to help ease the transition to both WMS and WHS.
PBIS Update
Our second year of Tier I & Tier II implementation of PBIS was a success at WMS. We charted our discipline data and were very pleased to see a decrease in office referrals. In April, we met with a representative from State Support Team 6 to apply for silver status recognition. We will know the results of our application this fall. All year, our building focused on helping students be respectful, responsible and safe. Students earned positive points, from staff, by getting scans on their QR codes for demonstrating these traits. Those points were used to buy items from our PBIS store and/or buying raffle tickets for our giant end of the year raffle. Our PTO funded our raffle, this year, giving us money to buy big ticket items for our students. Between the raffle and our store, every student at WMS was able to win or purchase at least one item this year. We are so proud of the effort our students displayed to #bebetter.
5th Grade DARE Graduation
It's hard to believe that we have come to the end of the school year and just celebrated another DARE graduation at Wapakoneta Middle School. Students have worked very hard to complete their DARE workbooks and essays. A special thanks to the Wapakoneta Lions Club for their continued support of this wonderful program. They have helped sponsor the purchase of the DARE shirts for 29 years!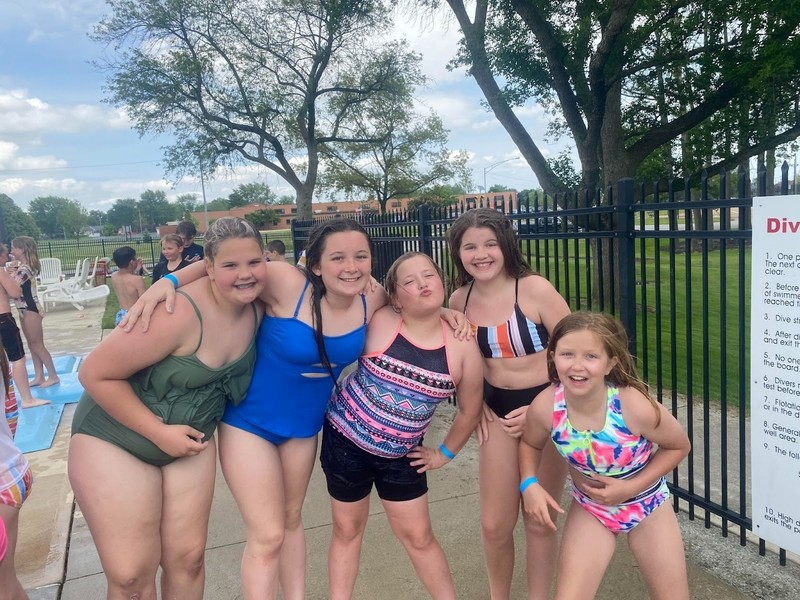 WMS students always look forward to an afternoon at the Wapakoneta Waterpark at the end of the school year.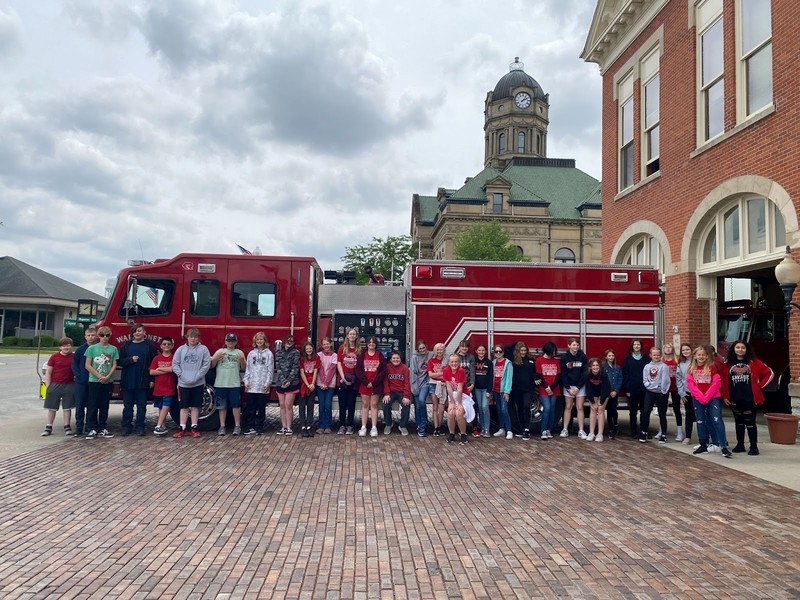 6th Grade went on a walking tour of Wapakoneta.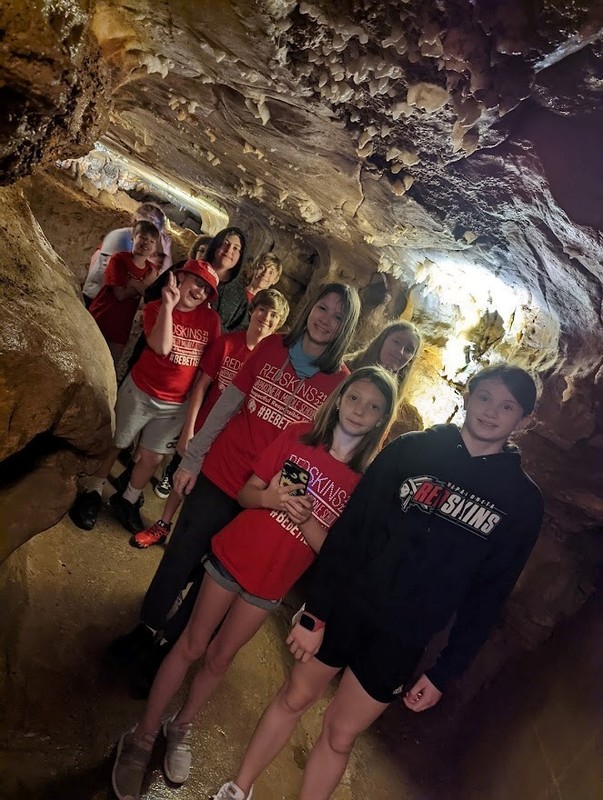 Thanks to the generosity of the WMS PTO, 6th grade students enjoyed a day at the Ohio Caverns.

7th Grade Field Day Tug of War.